"Over the years, I've become convinced that the one separating factor between all successful and non-successful businesses is simply perseverance."
–
CEO John Svetlecic
Successfully running a business isn't easy. In fact, for many people, it might just be one of the toughest things they'll ever do in their lifetimes. A significant reason for this is the sheer number of variables associated, along with the constant headaches that keep owners up at night. Will I be able to make payroll next week? Where are the new leads going to come from? Are my employees satisfied to the point that they won't jump at an offer from a competing firm? Starting to get an idea of how difficult it can be?
Wil-Clair CEO John Svetlecic was more than aware of the struggles that can accompany a small business that isn't living up to its potential. Prior to opening the doors to Wil-Clair in 1999, John was a co-owner of another Kansas City-based sheet metal shop. During his time there, it didn't take John long to become a true expert of the industry. However, after a disagreement on the direction of the company, John decided to put his entrepreneurial talents to the test and built a startup.
---
Bringing the Team Together
In 1999, Wil-Clair was founded by John Svetlecic, as he brought along two of his former employees, David Ogle and Allen Kubicki, with him. David was in charge of the financial side of the business, while Allen served as the head of the shop. To this day, both of them still serve as John's right-hand men. While the right pieces were certainly in place, the business wasn't an overnight sensation. The first year saw revenue around $100,000, but it wasn't long till the growth started and continued for years to come. To put into comparison the leaps made over these past two decades, 2016 saw sales at nearly four and a half million. Over this time period, the employee count has rose leaps and bounds, along with plenty of expansions to the main office and warehouse space.
Competing in a Tough Industry
In the Kansas City market, competition in the manufacturing industry can be rigorous. Plenty of companies employ talented engineers capable of handling a wide variety of projects. When asked how Wil-Clair stands out from all these other qualified organizations, CEO John Svetlecic simply said, "We'll do whatever it takes to get the job done for our clients." Sometimes this means utilizing high-tech software to scale out a project, while other times it may be doing a drawing by hand. In the end, the message always stays the same. This troubleshooting approach has certainly drawn the praise of plenty of past customers and has, without a doubt, been a major catalyst behind the growth of Wil-Clair.
The Ups and Downs
Over the course of a small business' lifecycle, there are always going to be great times and tough times. With a team built around individuals who've been working in the small business environment for most of their careers, possibly no one is more aware of the ups-and-downs than the Wil-Clair team. It didn't take John long to come up the toughest and most enjoyable parts of his time as the head man at Wil-Clair. The best aspect was simply the camaraderie of working with his team and seeing each of his employees develop their skills throughout their time with the company. The toughest part? The ever-changing variables. He said, "As an owner, you always have to be cognizant of what's going on. You have to trust in those working for you and know they'll always get the job done!"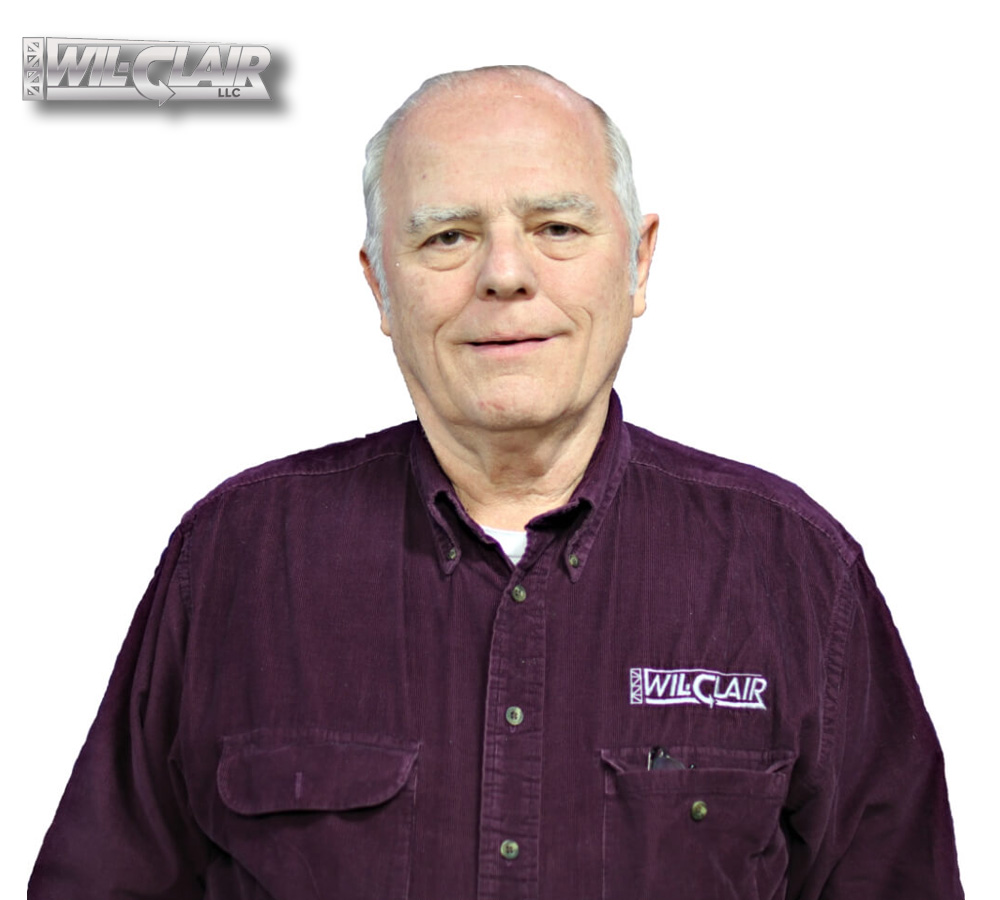 John Svetlecic
CEO
---
Our company founder knows metal. Period. John brings a lifetime of knowledge, creativity and problem solving to the business that only comes with 30+ years of experience.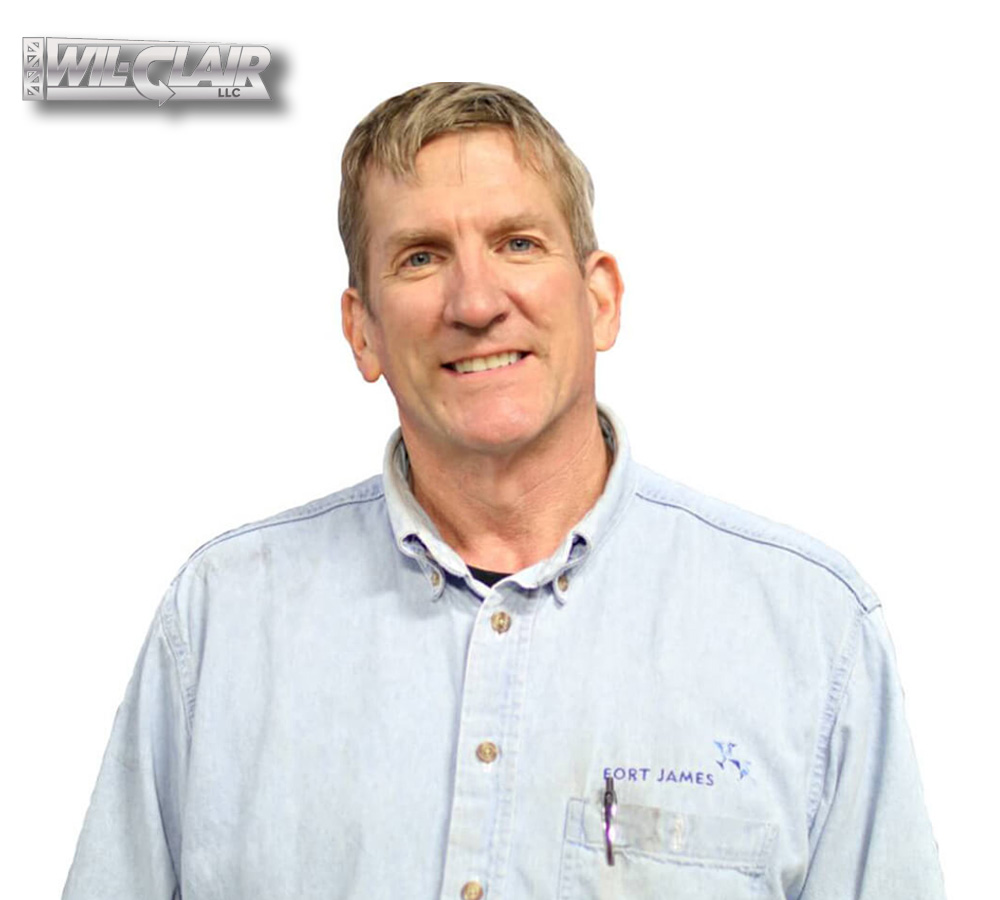 Tab Sunderland
Shop Foreman
---
Tab has been on the Wil-Clair team for 18 years. His favorite part about working at Wil-Clair is the diversity and challenges that come with the job. He currently serves as the shop foreman. When away from work, Tab can be found flying his homebuilt aircraft, and enjoying church and family time.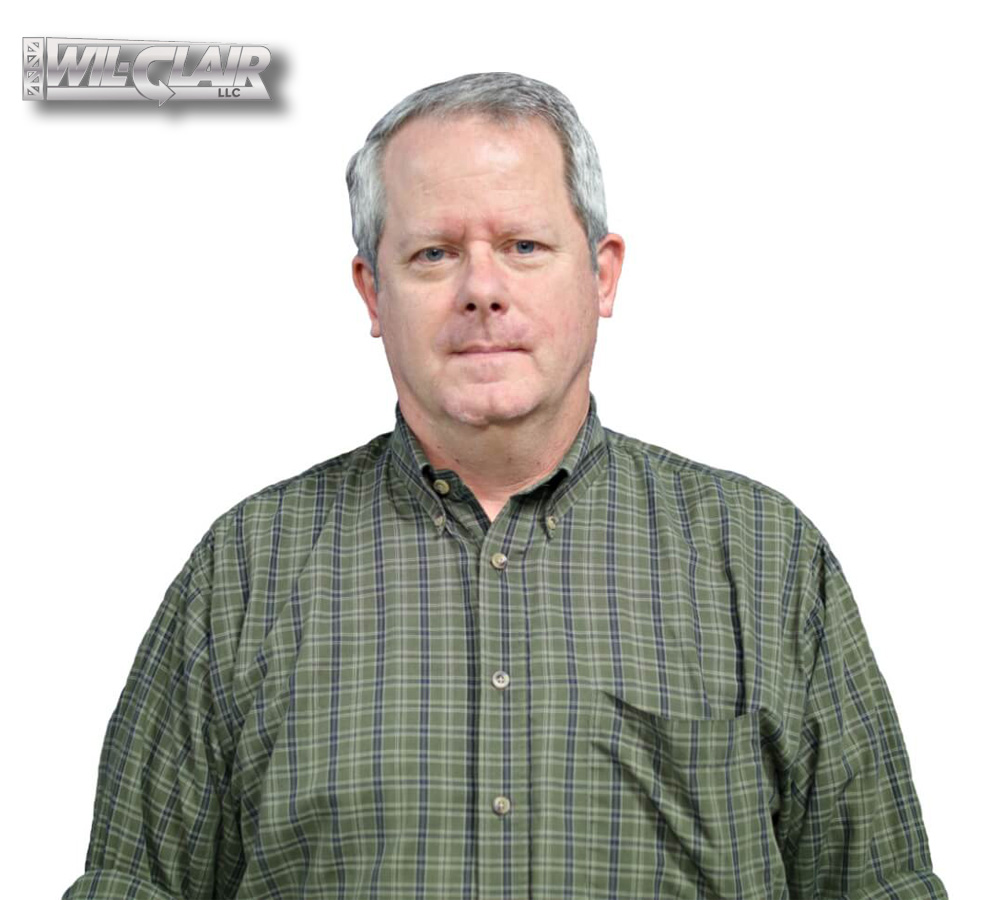 Allen Kubicki
Shop Superintendent
---
Allen is a true professional that works hard day after day to help maintain the high standards that our clients have come to expect. His deep industry knowledge makes him the ideal person to keep things running in our shop.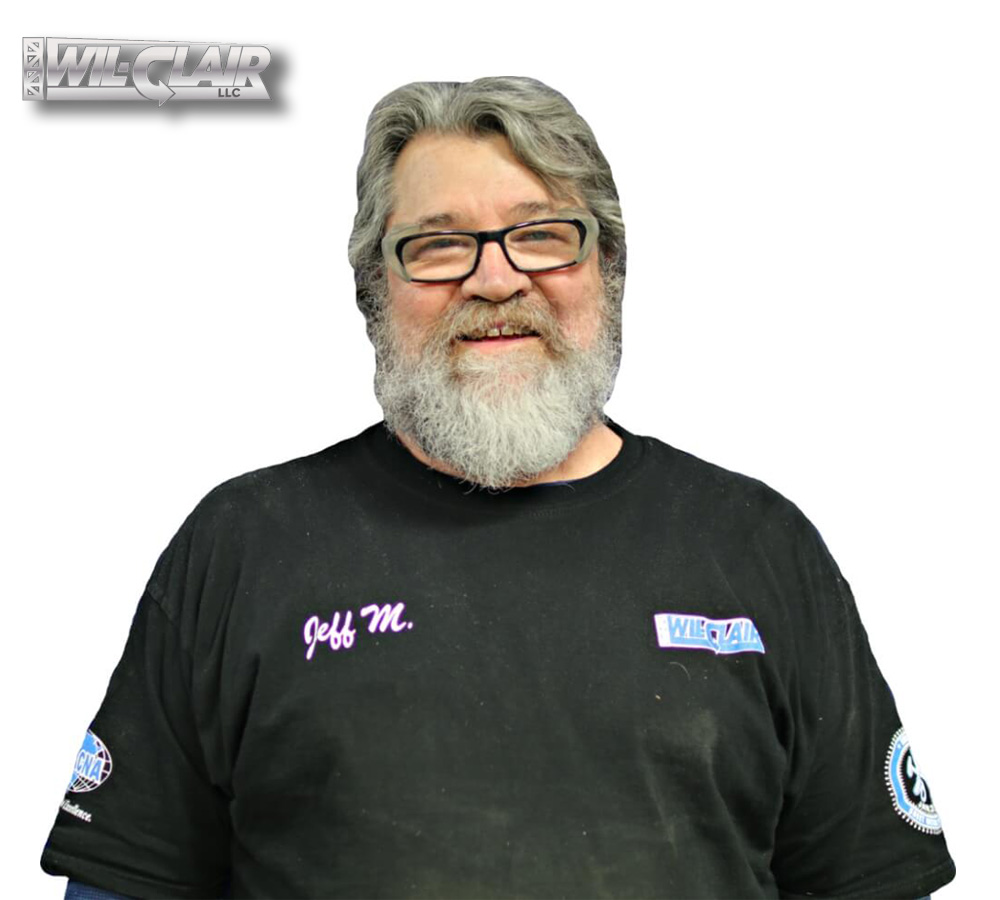 Jeff Marquis
Journeyman
---
Jeff joined Wil-Clair 6 months ago. He's always been passionate about the various projects that come through the doors at Wil-Clair and enjoys working with all of his co-workers. In his free time, he can be found riding his motorcycles and enjoying some relaxation time.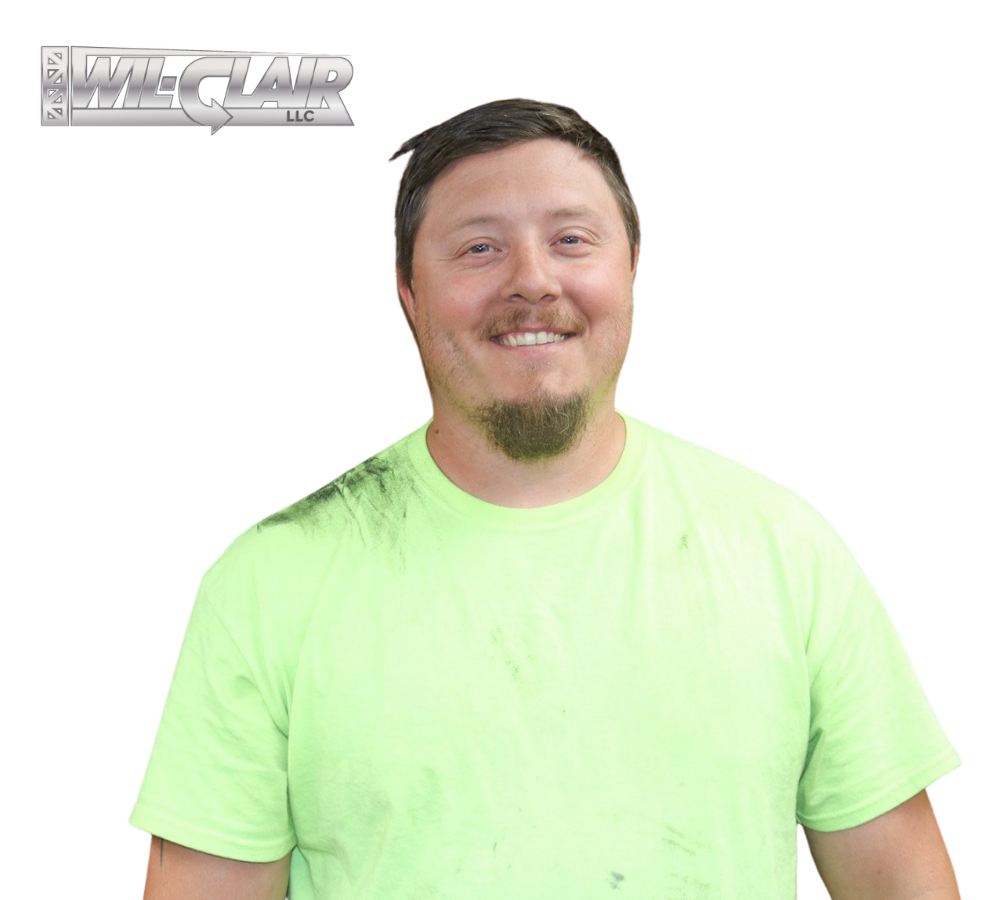 Johnny Emery
Apprentice
---
Johnny joined the Wil-Clair team in 2020. During his time here, he has enjoyed having the ability to work on a variety of different projects, as well as help with a wide range of stages in the fabrication process. Away from work, Johnny likes to spend his time fishing.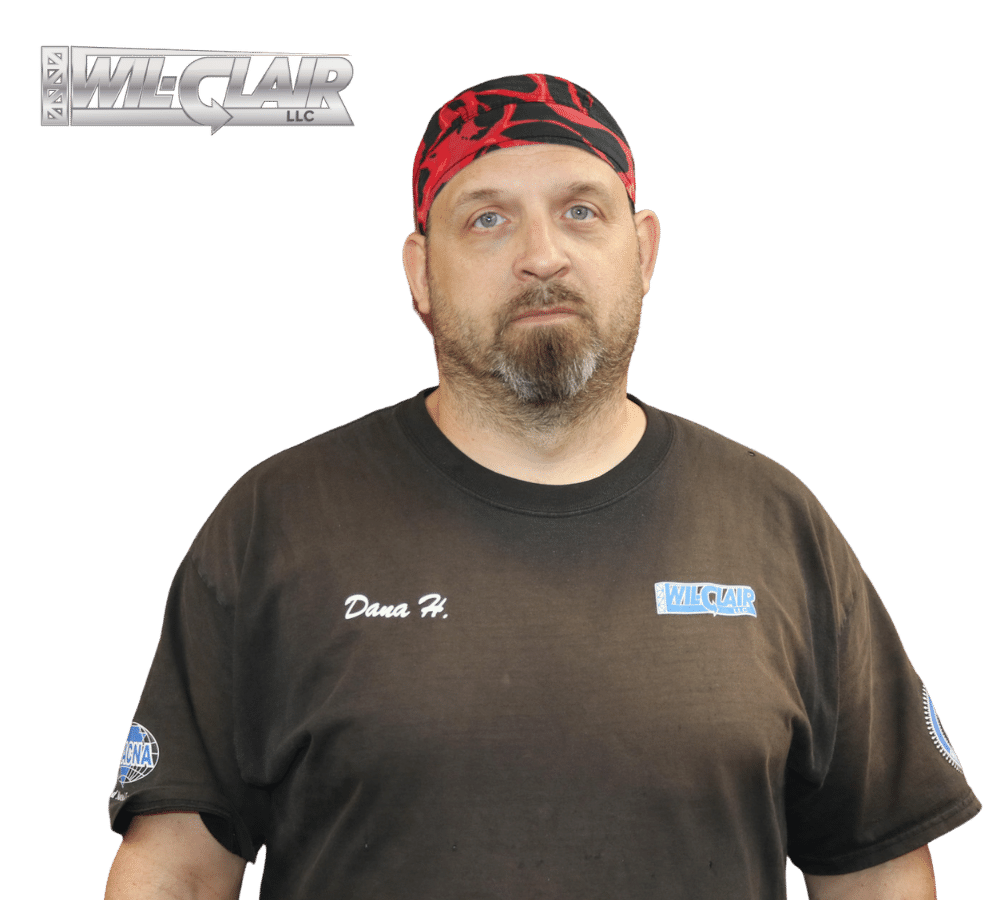 Dana Houchlei
Journeyman
---
Dana first started working at Wil-Clair back in 2005. Since then, he has enjoyed having the opportunity to work with like-minded individuals and a team that takes pride in their work. When not at work, Dana enjoys fishing and riding his motorcycle.