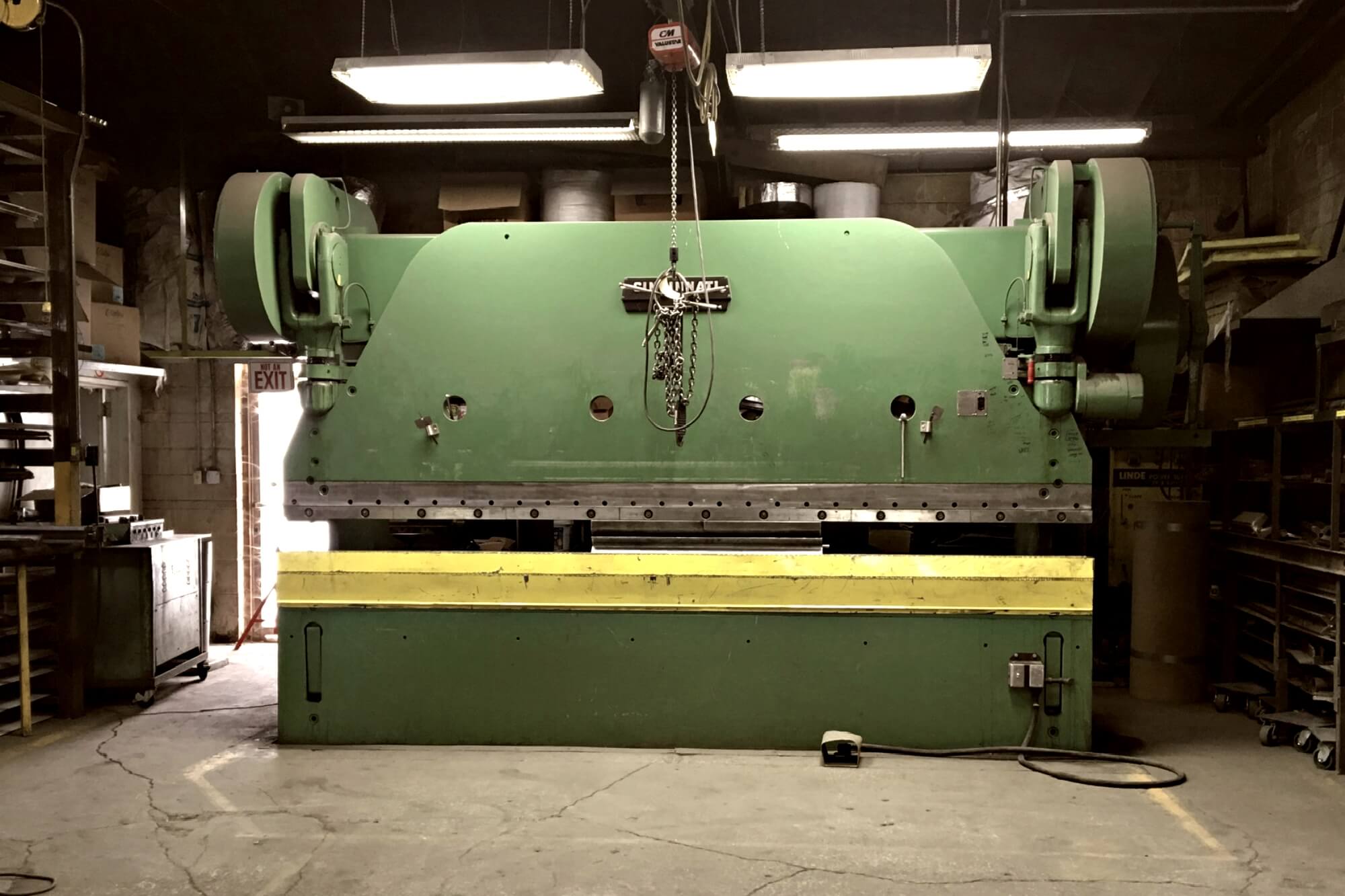 Mechanical Press Brake
The mechanical press brake is one of the two press brakes from Wil-Clair. A more traditional option, mechanical press brake runs on a cycle and is capable of achieving the primary goal of a press brake (bending sheet metal) consistently. While it may not be as flashy as the other brakes, its ability for quick sheet metal bends made it stay in manufacturing shops for so long. With a mechanical press brake, you get away from the majority of the setup time, as well as any unique punching applications.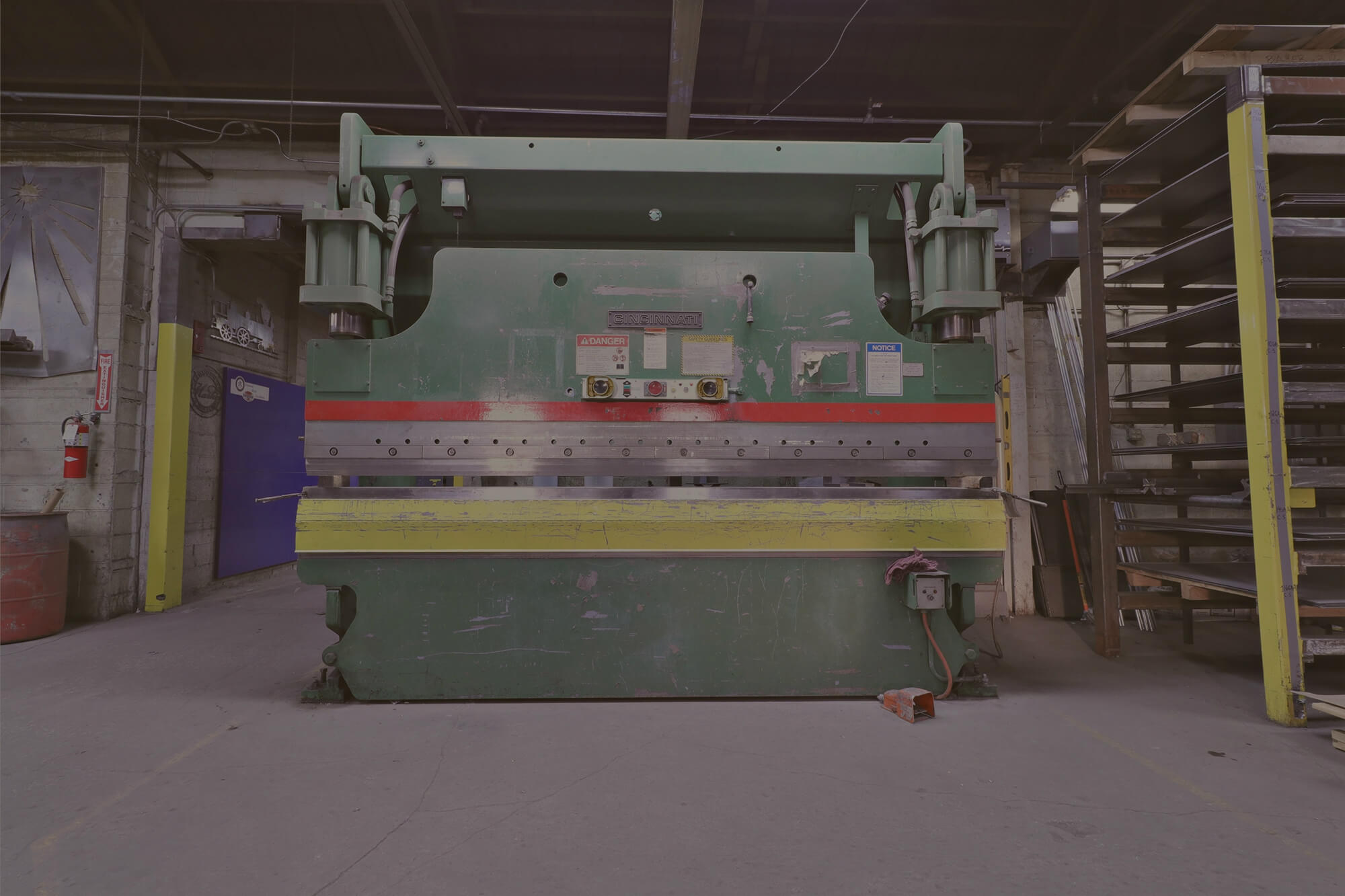 Hydraulic Press Brake
One of the main differences between the two press brakes is the fact that mechanical runs on a cycle. If our technicians decide a mechanical press brake won't be able to get the job done, then we'll utilize our hydraulic one. While it generally comes with a larger price tag, the control and safety it offers contributed to its popularity among the team at Wil-Clair. Other than that, it allows for a variety of speed changes making it possible to be more efficient in production. At the same time, it is more precise with bends. No matter what the size or complexity of the project is, everyone on the WC team is passionate about every aspect being 100% perfect.
---